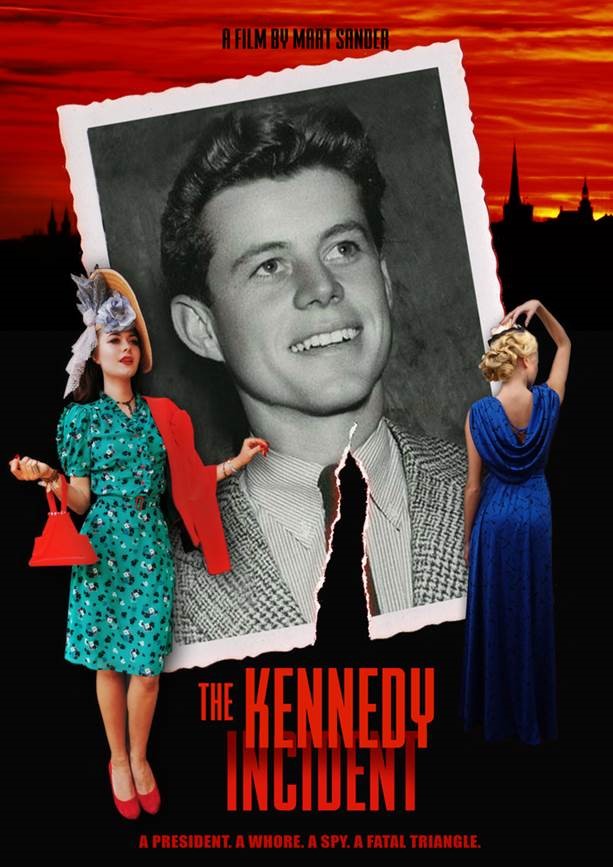 Two young women, who operate as high-end call-girls, become embroiled in espionage with a young John F. Kennedy, visiting Estonia on diplomatic business in the summer of 1939. Romance, drama, and intrigue ensue.
Read the full review here.
In May 1939, three months before the outbreak of WW II, the future US president, John F. Kennedy, visits the Estonian capital, Tallinn, staying for two days. There, his path crosses with two very different girls – a call girl, who is willing to abandon everything for love, and a 'decent maiden', who is willing to sell out everyone. The story is first told through the eyes of Monika, the call girl, who is only supposed to entertain the young guest, but who falls hopelessly in love. She permits herself to nourish hopes of purification through love, and is bitterly punished – a prostitute has no right to fall in love. The second version of the story is told through the prism of Claudette, Monika's friend. She is initially asked along to chaperon Monika, but things take a different turn. When Claudette is approached by her former beau and his colleagues from the German embassy, she agrees to exchange her loyalty – both to her friend and to the guest – for cash.
Santa Fe Film Festival (USA): Winner: Best Film.
Anatolia International Film Festival: Winner Best Feature Film
Europa Film Festival, Madrid: Winner Best Thriller Feature; Best Actress (Lisette Pomerants)
Swedish International Film Festival: Winner Best International Feature Film
New York Movie Awards: Winner Best Original Screenplay; Best Hair and Make Up
Sweden Film Awards: Winner Best Feature Film, Best Director Feature Film (Mart Sander)
Venice TV Award: Nominee Best Movie
Budapest Film Festival: Best Feature Film
English, Estonian, German
International: Santa Fe Film Festival 2021
Domestic: Tallinn, December 2021